Meet Dr. Charles Stanley
Charles F. Stanley is the founder of In Touch Ministries, and a New York Times best-selling author. He demonstrates a keen awareness of people's needs and provides Christ-centered biblically based principles for everyday life.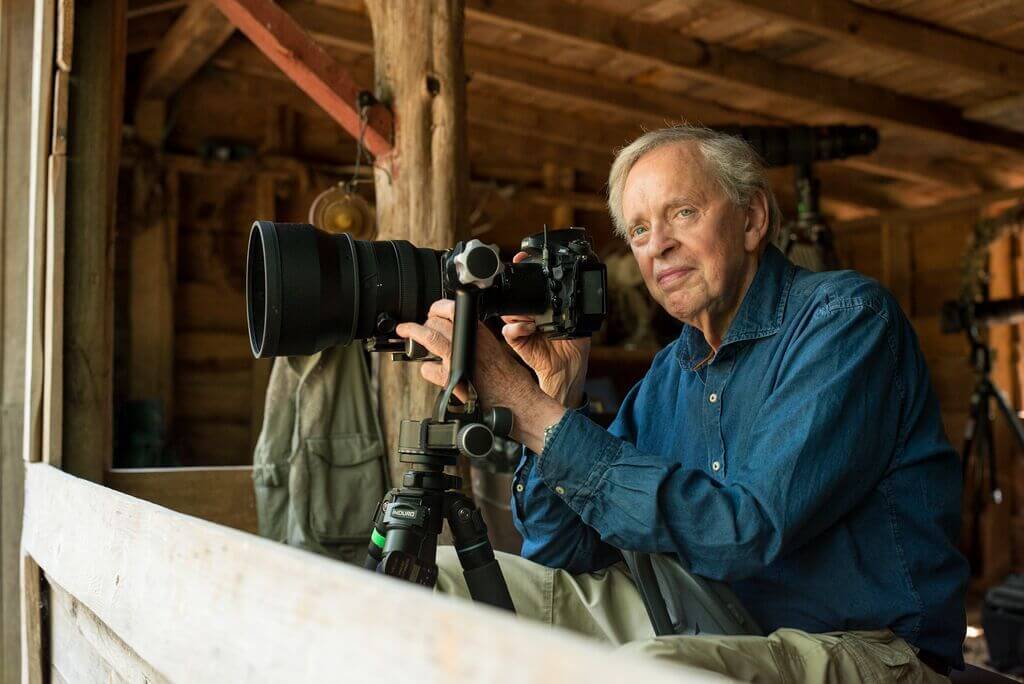 Doing the Work
Dr. Stanley's motivation is best represented by the truth found in Acts 20:24, "Life is worth nothing unless I use it for doing the work assigned me by the Lord Jesus—the work of telling others the Good News about God's mighty kindness and love." This is because, as he says, "It is the Word of God and the work of God that changes people's lives."
Dr. Stanley's first job was as a paper boy, where he made 4 dollars per week.
Dr. Stanley was born in the same house where his mother was born.
The one person Dr. Stanley would have loved to have met was Winston Churchill.
1930s

Charley and Rebecca Stanley gave birth to a son in Dry Fork, Virginia.

1940s

At 14 years old, Charles felt the call from the Lord to preach.

1950s

Rev. Stanley earns a bachelor of divinity degree at Southwestern Theological Seminary in Fort Worth, Texas, and begins his first pastorate at Fruitland Baptist Church in North Carolina.

Charles Stanley earns a bachelor of arts degree at the University of Richmond in Virginia.

Rev. Stanley is ordained to the ministry at Moffett Memorial Baptist Church in Danville, Virginia.

1960s

Rev. Stanley receives his master of theology from Luther Rice Seminary.

1970s

In Touch magazine is created as a newsletter.

Dr. Stanley decides to call the ministry "In Touch," which comes from a Living Bible he owned.

Dr. Stanley launches a half-hour program called "The Chapel Hour".

Dr. Stanley earns his doctorate of theology from Luther Rice Seminary, and becomes the 16th pastor of First Baptist Atlanta.

1980s

In Touch Ministries is incorporated, begins daily broadcasts, and is aired on three national cable networks.

In Touch with Dr. Charles Stanley begins airing and expands to the United States and the world.

Dr. Stanley is elected president of the Southern Baptist Convention.

Dr. Stanley is inducted into the National Religious Broadcaster's (NRB) Hall of Fame for the consistent excellence of his broadcast and leadership in the realm of Christian television and radio.

1990s

In Touch switches to satellite distribution and becomes available to stations 24/7.

In Touch's international ministry is established.

In Touch Foundation is established.

The first radio broadcast of "En Contacto" hits U.S. airwaves.

In 1996, "In Touch Online" is launched.

2000s

The Charles F. Stanley Life Principles Bible is published.

The "In Touch with Dr. Charles Stanley" broadcast is translated into the 100th language.

Life Principle Pastor Training Conferences begin.

In 2007, the In Touch Messenger goes into production to spread the Gospel to even the most remote areas of the world.

2010s to present

Dr. Stanley celebrates his 80th birthday and 55 years in ministry.

In Touch Studios is built.

The Messenger Lab is created—expanding into new technology.

The millionth Messenger is distributed, with more continuing to go out every day.